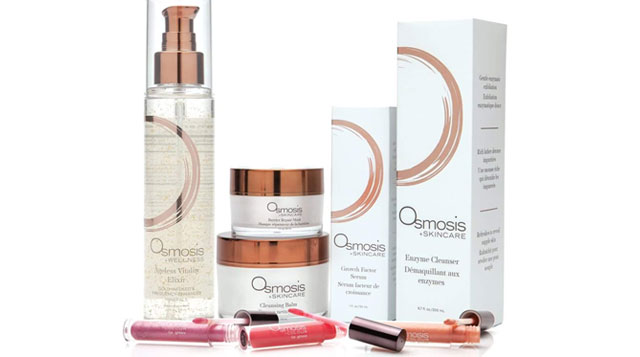 Face Care
Osmosis Medical Skincare
Osmosis is the pioneer in offering products that truly partner with the skin to create results without inflammation. Most products deliver temporary changes, while osmosis works to provide long term improvements required to maintain optimal skin.
Whether you are looking for anti-aging remedies, rosacea relief or help with acne issues, indulge in one of our custom blended facials to meet your skin's specific needs.
Medi-Facial $75
Feel the difference in your skin with our Certified Organic and Botanical facials. These treatments give you an unparalleled facial that will promote repair and remodeling in the skin while restoring it's radiance and beauty. Your end result is healthier more lustrous skin.

Facial Infusion $85
Experience our exclusive signature dermal rejuvenation.
Facial infusion is a non-chemical peel delivering long term skin benefits, that gently resurfaces the skin. This unique formulation increases circulation, delivers nutrients deep into the skin, boosts immunity and stimulates collagen production. Your skin will immediately be transformed!
Medi-Infusion $95
If your skin desires a boost of rejuvenation, and moisture for firming, this treatment is for you! A powerful, non-chemical peel that incorporates customized powder actives. Your skin is not always the same, so why treat it the same. Infuse it for superior results!
Dermaplaning $70
Dermaplaning is a method of exfoliation that consists of using a 10 gauge scalpel to gently scrape off the top layer of dulling, dead skin cells in order to reveal a smoother, brighter complexion. Dermaplaning also allows for greater penetration of our Osmosis skincare products and creates a flawless canvas for makeup to glide on smoothly.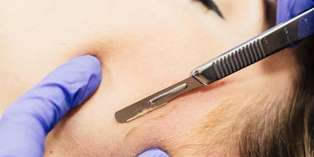 Add-ons:
Facial Cupping (standalone treatment) $65
Facial Cupping (added to any Osmosis Facial) $50
What is Facial Cupping?
The ancient practice of cupping uses suction cups directly on skin to promote circulation and relieve muscle tension. This helps to reduce puffiness, softens fine lines and wrinkles, stimulates collagen, and promotes the absorption of our Osmosis products during facial treatments. This practice can also help with sinus congestion and headaches.
This service can be preformed before a big event!
Many celebrities use this method to help plump up their face and reduce fine lines and wrinkles before heading to an event. Have this service done 12-24 hours before an event.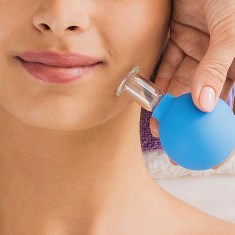 *If you have had recent facial surgery or facial injections (botox and fillers), please do not have this service.
LightStim Therapy (standalone treatment) $30
LightStim Therapy (added to any Osmosis facial) $25
LightStim Therapy (standalone) packages:
5 sessions for $125
What is LightStim?
Just like plants, our skin and other body tissues have the ability to absorb light and convert it into energy. LightStim LED light therapy delivers light energy in a similar way plants absorb light energy from the sun. LightStim emits UV-free, beneficial light energy to the skin. Each LightStim product uses different wavelengths, or colors, of light. When this beneficial light is applied directly to the skin it can reduce fine lines and wrinkles, temporarily increase blood circulation, and treat mild to moderate Acne.
This is a perfect add-on service during your Osmosis facial masking time! Or you can come in for several standalone sessions to help heal problem areas, such as acne or rosacea, without causing irritation!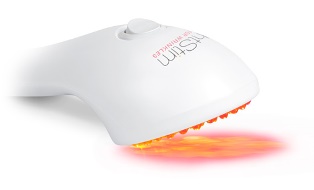 LightStim Anti-Aging Light is an FDA-cleared device for enhancing collagen and diminishing lines.
Fun Fact!
The technology for LED Light Therapy (or Light Emitting Diode Therapy) was originally created by NASA years ago as a way of growing plants in space. Today, LED Light Therapy is a light treatment that can be used to stimulate collagen production (reducing fine lines and wrinkles) and kill acne-causing bacteria on the skin, improving skin clarity—with no pain and no downtime. It is completely safe and will not affect any dermal fillers, nor will it break them down quicker.
Aroma Therapy for Hand Massage $5